The Finance & Investment Cell, Hansraj College went online with Empresa' 21 - the latest edition of one of the best student finance festivals nationwide, consisting of its veteran flagship event 'Magnum Corpus' and the new rookie star 'Hansraj Social Impact Challenge'. With 1500+ registrations nationwide across the two mega-events, Empresa' 21 was a completely virtual event, witnessing the brightest minds being pushed to their limits, across a 3-round competitive strategy & finance mega-simulation and a one of a kind social business plan competition.

'Magnum Corpus'- the much awaited maiden event of FIC Hansraj surpassed its legacy with three intricately designed round levels, to filter out the best and the sharpest. The quest began with Level 1: Doomsday Dawn on April 15, premised around an apocalypse and the trials and tribulations of saving as many people as possible via a layered quiz, an auction based problem solving round and a resource allocation based zero-sum investment game. The top 36 qualifying teams faced off in an all-out war amidst a post-apocalyptic world in Level 2: Munition Menace on April 16. Dividing the participants into 6 forums across 2 factions of a closed market: tribes(buyers) and war profiteers (sellers), the simulation tested strategic thinking, resource allocation and the negotiation skills of the semi-finalists. Out of the war emerged 12 victors on April 17, who proceeded to the final level: Seher-E-Bazaar, the legendary mock stock witnessing the epic battle between the bulls and the bears, as they traversed through the share bazaar from 1990s to the modern day.
Marking the debut of "Hansraj Social Impact Challenge", FIC Hansraj introduced an entirely new event this year in the form of a social business plan competition that witnessed budding entrepreneurs put forth creative solutions to social problems set across the theme of "Envisioning a new normal after Covid-19". Testing the ingenuity and imagination of the participating teams through a uniquely crafted adaptive test, the finalists faced off against each in the ultimate stage showdown presenting their business plan pitch decks in front of esteemed judges Dr Urvashi Sahni, Arjit Bhattacharya & Priyank Ahuja.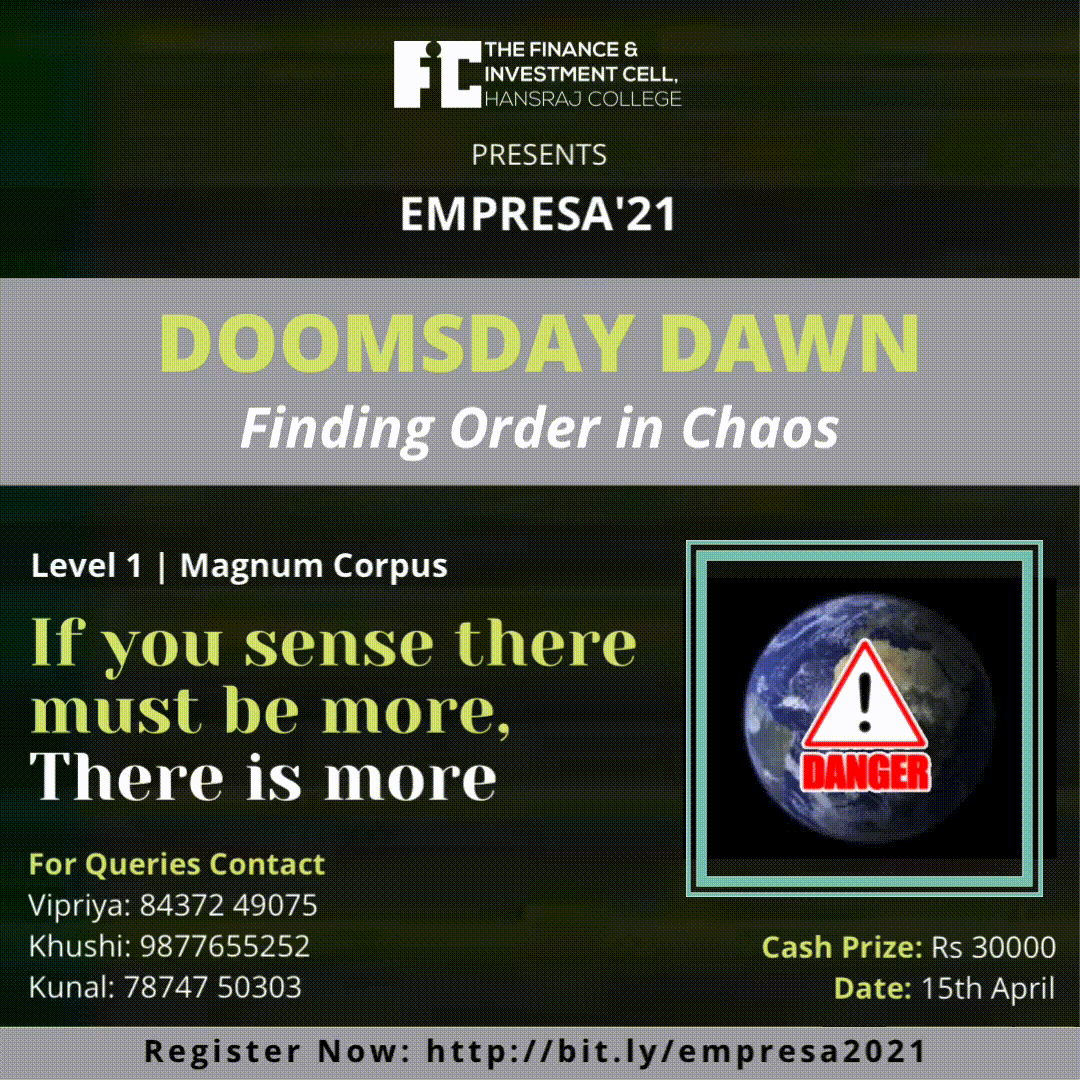 Doomsday Dawn | FIC Empresa 2021 Level 1
The Munition Menance | FIC Empresa 2021 Level 2
FIC Hansraj Social Impact Challenge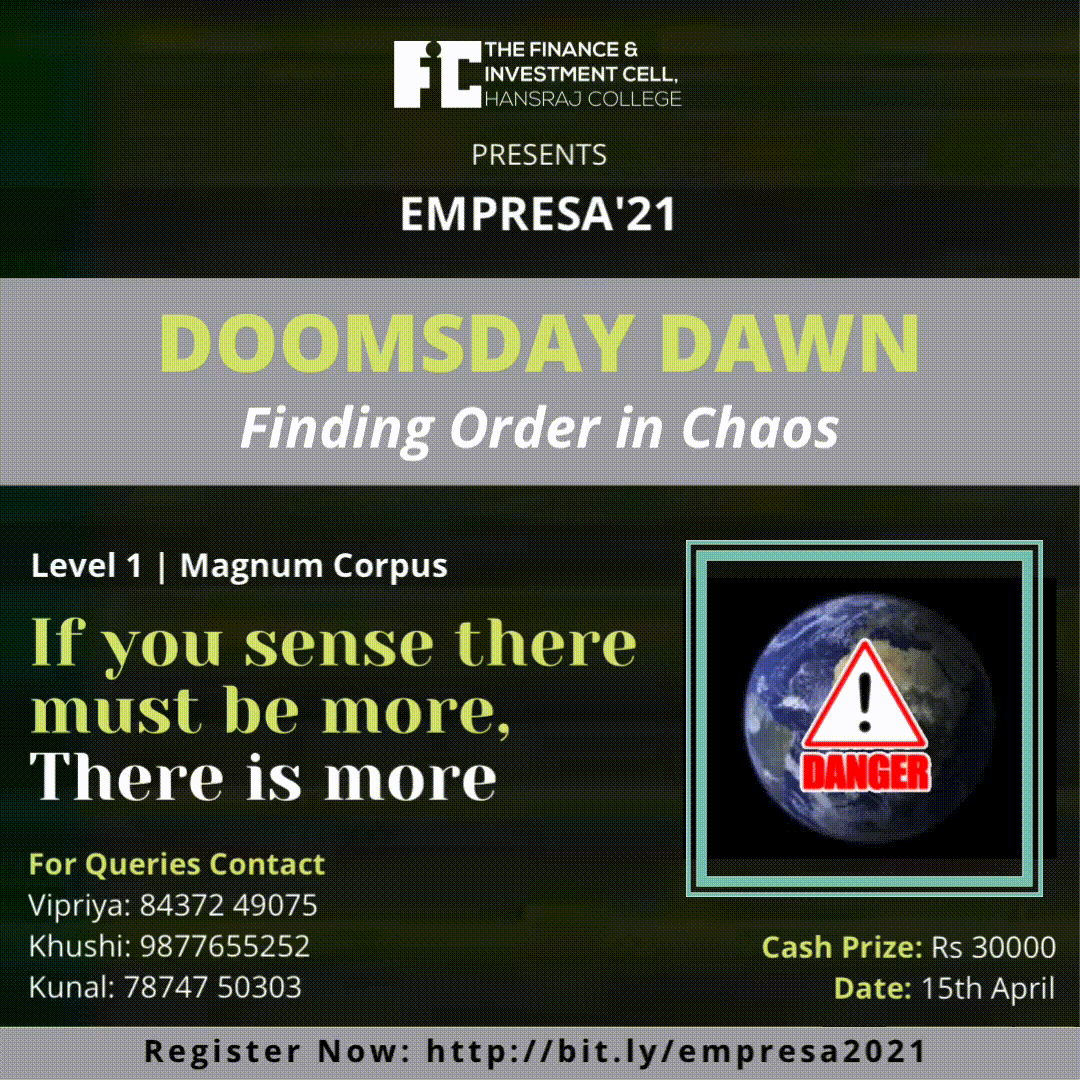 Doomsday Dawn | FIC Empresa 2021 Level 1
50k
Cash Prizes Distributed